See on Scoop.it – vocabulary learning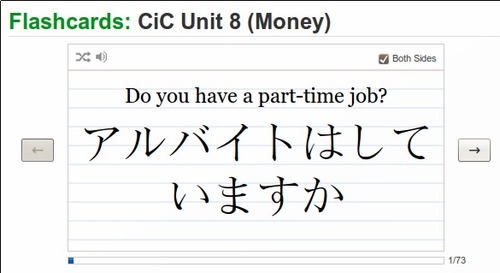 Michael Stouts online resource for his own students using a flaschard app. Perfect example of a teacher using blogging for delivering class material.
See on mrstoutsblog.blogspot.fr
See on Scoop.it – Teaching and Researching Language Learning

A really user friendly application for personal and classroom vocabulary practice.
I was actually able to make some kanji cards in a matter of minutes. Probably one of the easiest I've encountered for making flashcards.
Below is a sample account that you can try.
Art%2C+Drawing, spelling+%26+vocabulary+%3Cbr%2F%3E SwipeStudy Online Flashcard web-app study tool (helping someone study Art, Drawing – spelling & vocabulary
#flashcards #learning #studytips http://t.co/fZbfulzM...)…
Enjoy,
See on www.swipestudy.com